Easter and Oak Trees
Author: Bertien Van Manen


Bertien van Manen's blissful images of family holidays in den Eikenhorst (literally meaning Nest of Oak Trees) from the 1970s are the subject of her latest publication, Easter and Oak Trees. It was her son, one of the primary subjects in the series, who recently reminded van Manen of the archive. Lightness dominates these black and white images, and the obvious pleasure, family warmth and security of her children and family in the less politically correct '70s. Children pose, play and run but ultimately the photographs communicate the intimate comfort that comes with family, uninhibited in their expression and exposure to the camera. Easter and Oak Trees offers an enticing invitation to share a small part of this familial idyll. The images raise the question, could a photographer still do this in 2013? Could she photograph her children naked, footloose and carefree, acting up to the camera with fake cigarettes and a bottle of beer? Or is this spontaneity, this innocence, lost thanks to rancid affairs and small-minded moralism? Whilst this work is some of the earliest made by van Manen, it has all the qualities found in her mature work. "One recognizes the lyrical looseness, the sensuality and the melancholy but also a striving for balance and composition. Her photographs look like free, insouciant improvisations on themes, that later, in 'a Hundred Summers a Hundred Winters' or in 'East Wind West Wind' have taken shape in a more outspoken way". Hripsimé Visser
---
Son
Author: Christopher Anderson


With this book, Magnum photographer Christopher Anderson, renowned for his documentary work from conflict zones all over the world, presents a very personal body of work: "These photographs are an organic response to an experience that is at the same time the most unique and the most universal of experiences: the birth of a child. . . . Through my son, my role as the son took on new meaning and my senses were hypertuned to the evidence of my own life passing."
---
De familie van Bennekom

In 1966, Van Bennekom was involved in establishing the Uitkrant voor Amsterdammers, in which he illustrated the city's cultural life for years. Van Bennekom took street photography into the theatre where he captured countless national and international performers, musicians, ballet dancers and cabaret artists in lively and mischievous images. At the same time, Van Bennekom continued to capture his own life in photographs that tell the unadorned story of a family which included his wife Ine, his children, grandchildren and himself. The street photographer, the theatre photographer and the family photographer all come together in this lively exposition – demonstrating a body of work which illuminates the development of The Netherlands during the second half of the 20th century.
---
Body Vision: Lithuanian Nudes

Between the years of 1956-1966, Lithuania saw the emergence of a new photographic generation. Slowly but surely, a wealth of independent, divergent styles were able to flourish once more. The irony present in the work of Aleksandras Macijauskas, whose allegories contain hidden, subversive criticism, the romantic viewpoint of Rimantas Dichavicius, and the surrealism of Vitaly Butyrinas, serve to underline just a few trends. In the 1980s, and riding on the wave of Perestroika, yet another generation came to the force, including Violeta Bubelyte, who constantly questions in her self-portraits the nature of her own literal nakedness, Gintaras Balionis, with his symbolic and metaphoric observation, and Pranas Gudaitis, whose nudes were obviously influenced by classical painting. The work of Virgilis Sonta evokes a strange and apolyptic world. Romualdas Pozerskis, whose models posed for him in the studio of his artist friends, not only relegated the nude to a far less important role, but also managed to accentuate the manifold artistic positions in painting and sculpture. Aurelija Cepulonskaite, the youngest of the photographers presented in this book produces sensitive pictures of young girls. Loving couples form the basis of Rolas Simulis' work; they are tender and seek harmonious relationships. In the work of both photographers, we notice new possibilities of expression, countenanced only by a recently independent Lithuanian state.
---
Cronos
Author: Pere Formiguera


This book documents Pere Fomrguera's Chronos project, in which he took subjects whose ages ranged from two to seventy-five at the project's beginning, and photographed them once a month over a ten-year period.
---
Strangely Familiar
Author: Michal Chelbin


In her sympathetic pictures of contortionists, dwarves, ballroom dancers and wrestlers from small towns in Israel, Ukraine, Eastern Europe and England, Michal Chelbin offers a glimpse into worlds both strange and familiar. Her subjects--usually individuals on society's margins--tend to be portrayed offstage, at home or on the street or in a park, and in a disarmingly direct engagement with the viewer: "My aim is to record a scene where there is a mixture of direct information and enigmas and in which there are visual contrasts between young and old, large and small, normal and abnormal," she writes. This sense of candid confrontation between subject and camera is particularly disarming when those subjects are prepubescent girls, whose bodies, as Chelbin puts it, "might be still that of a child, [but] their gazes sometimes imply differently." Chelbin's palette is intensely saturated with distinctive pinks, blues and greens, evoking a painterly atmosphere, even occasionally making explicit reference to art history. Though her influences are evident--most notably August Sander and Diane Arbus--the compelling photographs gathered in this first monograph have a unique visual and emotional impact.
---
Bodies and Souls: The Century Project
Author: Frank Cordelle


The Century Project, by photographer Frank Cordelle, is a chronological series of nude photographic portraits of more than one hundred women and girls from the moment of birth to nearly a hundred years of age. A diverse group of photographs comprising women of many ages, shapes, sizes, and life experiences is presented in this exquisitely disarming project. Most of the images are accompanied by moving statements written by the women themselves.
---
Egon Schiele: Drawings and Watercolors
Author: Jane Kallir, Ivan Vartanian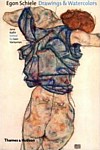 Co-director of the Galerie St. Etienne in New York, Kallir takes the reader through Schiele's incredibly fast development as a figurative artist of explosive sexuality, ending with his death at age 28 during the 1918 flu epidemic. More than 300 full-color, full-page plates carry titles, dates and physical descriptoins at the bottom of each page ("Standing Nude with Orange Stockings. 1914"), but the book itself is small for an art book, about the size of a typical hardcover novel, which makes turning the pages feel like reading the story of Schiele's life, a life inseparable from the decline of decadent, WWI-era Vienna. Richard Avedon has written a short foreword, and in his introduction Vartanian (Andy Warhol: Drawings and Illustrations of the 1950s) makes a plea for the reader to interpret Schiele's vision of sexuality as a kind of sacred message. After a "Biographical and Stylistic Study" by Kallir, 11 chapters covering one year each follow, with an essay introducing an uninterrupted arrangement of each year's images. Schiele's fleet, obsessive, searching work on paper includes beautifully colored landscapes, flowers and clothed figures, and his nudes retain a vital and unflinching immediacy that is perhaps even more clear here than in the paintings. The book deepens one's appreciation of a very overexposed artist's achievement-a difficult feat indeed.
---
Hollywood Lolita: The Nymphet Syndrome in the Movies
Author: Marianne Sinclair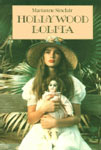 In Hollywood Lolita: The Nymphette Syndrome in the Movies, Marianne Sinclair explores both the history of the screen image of the alluring child-woman, exemplified by such stars as Shirley Temple, Elizabeth Taylor, Natalie Wood, Sue Lyon, Carole Baker, Jodie Foster and Brooke Shields, and the public and private lives of these Hollywood Lolitas. These insightful observations, along with the revelations that rocked Hollywood, make fascinating suggestions about the old studio star system and its abuses -- as well as today's financial pressures and changing morays.
---
Children
Author: Jan Saudek, Anne Tucker, William Ropp


The French photographer William Ropp is well-known for the unique style in which he captures the mysterious aspects of human nature. Taking outstanding pictures of children is only one part of the internationally renowned photographer's oeuvre. Surprisingly, it is not the viewer who gazes at the children; they rather redirect the stare towards the person looking at the unfathomable black and white pictures. Seemingly coming from a different time, these young human beings unify ancient mysteries and timeless questions in their appearances. The artist's foreword gives an insight into his technique, illuminating the enigmatic pictures.