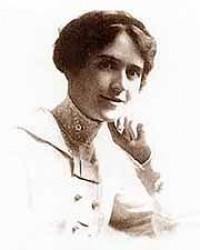 Perhaps best known for her heartwarming art prints featuring innocent children during the early part of the twentieth century, Bessie Pease Gutmann achieved worldwide fame. Through licensing, Gutmann, who was born in 1876, is still greatly admired today by collectors everywhere.

Beginning with book and magazine illustrations, Gutmann's art received its widest circulation in the artist's day through fine art prints. These hand-colored prints graced homes throughout America, Europe, Africa and Asia. Gutmann's heyday was in the 1920s and 1930s, but the cruelties of World War II brought an age of innocence quickly to an end, and a decline to Gutmann's popularity. A shortage of good quality paper and adequate labor during the war also hindered production. By 1947, Gutmann decided to stop producing art, after almost fifty years and over six hundred art prints to her credit, because of failing eyesight.

While Gutmann died on September 29, 1960 in Centerport, New York her prints remain among the all-time best sellers. Her winning art prints of endearing children are still as admired as ever and, with the recent formation of a national organization to promote her art, should be for a long time to come.

It is the designs from those wonderful art prints that have been so beautifully translated into Bucilla's line of Bessie Pease Gutmann counted-cross stitch, allowing new generations to fall in love with the artist's work all over again.