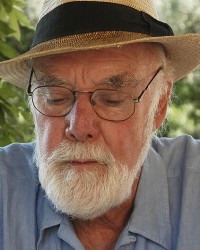 Joseph Sheppard was born in Owings Mills, Maryland, in 1930. From 1948 to 1952, he attended the Maryland Institute College of Art, where he studied with Jacques Maroger, the former technical director of the Louvre.

Sheppard is internationally acclaimed for his vibrant paintings, drawings, and sculptures. His works are in many public and private collections in the United States and abroad, including those of the Butler Institute of American Art, the Baltimore Museum of Art, and the Carnegie Museum of Art. The artist's many books on anatomy, drawing, and paintings have been translated into French, German, Italian, Chinese, and Japanese. He has been commissioned to paint portraits of President George H. W. Bush and First Lady Barbara Bush, Baltimore Mayor and Maryland Governor William Donald Schaefer, Senator Barbara Mikulski, and Cardinal William Keeler, among others. Sheppard was also commissioned to create Baltimore's Holocaust Memorial sculpture in 1988.

The artist resides both in Pietrasanta, Italy, where he maintains a studio, and Baltimore.