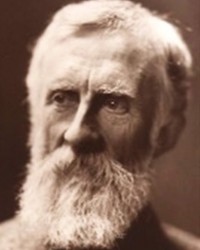 Frank Sutcliffe, born at Headingley, Leeds in 1853, set up his own professional photographic studio in a dis-used jet workshop along Waterloo Yard, Whitby in 1875 and eventually established himself in more suitable premises in Skinner Street, Whitby .Frank Meadow Sutcliffe is probably Whitby's most famous artist.

He became a pioneer in his chosen art form - photography. Sutcliffe's equipment was unwieldy and cumbersome. His full plate cameras were constructed from brass and mahogany, complete with hand bellows. Sutcliffe worked in Whitby from the beginning of his career in 1875, using a technique that employed wet collodian, but he soon had to move with the times, turning to the use of dry plates.

Despite his awkward equipment, Sutcliffe was able to create images of unsurpassed elegance and sensitivity. His photographs, almost all of Whitby and its environs, captured a truth not available to those working with brushes or pencils. More than any other artist of his time Sutcliffe was able to illustrate real life. Unlike a modern photographer who can snap off rolls of film and choose the best image, each of Sutcliffe's shots had to be carefully composed. His obvious love of Whitby, Staithes and other nearby villages shines through. Sutcliffe retired from photography in 1922 and became curator of the Whitby Literary and Philosophical Society, a position he held until his death in 1941.